High Impact Technology Exchange Conference

Preparing America's Skilled Technical Workforce
HI-TEC 2023 will be held at the Omni Atlanta Hotel at CNN Center, July 24–27 (Mon–Thur). Preconference events will be held July 24–25 (Mon–Tue). Located in the heart of downtown Atlanta and within the bustling Centennial Park District, this luxury Four Diamond hotel treats guests to spectacular views of the downtown skyline or the nearby Centennial Olympic Park. Visit this site often for the latest information.
HI-TEC: A National Conference on Advanced Technological Education
Supported by the National Science Foundation's Advanced Technological Education (NSF ATE) program, HI-TEC is a national conference on advanced technological education where secondary and postsecondary educators, counselors, industry professionals, trade organizations, and technicians can update their knowledge and skills. Charged with preparing America's skilled technical workforce, the event focuses on the preparation needed by the existing and future workforce for companies in the high-tech sectors that drive our nation's economy.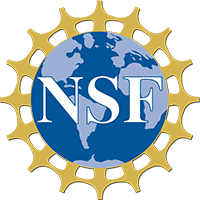 HI-TEC explores the convergence of scientific disciplines and technologies including:
Advanced Manufacturing Technologies
Bio and Agricultural Technologies
Energy and Environmental Technologies
Engineering Technologies
Information, Communications, and Geospatial Technologies
Learning, Evaluation, and Research
Micro and Nanotechnologies
Security Technologies
Workforce Diversity and Inclusion
Emerging Technologies
Volume Registrations
HI-TEC attendance is largely made up of volume registrations. Volume registration discounts/pricing available HERE. Questions? swilson@cord.org
Community College and University Educators
High School Educators
Workforce Development Advocates
Trade Organizations
Industry Professionals
Technicians